Are you wondering: "What if EMSCULPT® doesn't work for me?"
We understand! That's why we created our Real Results Promise. EMSCULPT is a recently introduced technology in muscle toning and fat reduction.1 There is always some concern that new technology may not work. You may be concerned that it may not work for you.
To ease your concerns, we have created our Real Results Promise™. What is most important to the New Radiance EMSCULPT team is that YOU get results.
At New Radiance Cosmetic Centers, we are committed to providing you with EMSCULPT results to achieve your personal goals. We stand behind our work and your results with our Real Results Promise™:
If you invest in muscle toning and fat reduction with EMSCULPT and follow your provider's recommended treatment plan but it doesn't show results, we will perform another series of EMSCULPT treatment on you for free. It's the right thing to do. Our promise is straightforward and outlined below:
Results should be visible 4-6 weeks after completion of your practitioner's recommended treatment plan, at which time "after" photos will be taken and compared to the "before" photos.
For best long term results, a maintenance plan is recommended to maintain your EMSCULPT results. Similar to exercise, muscle mass and EMSCULPT results diminish with time unless maintained.

We will provide a free series of two additional treatments on the target area if no results are seen after following your practitioner's recommended EMSCULPT individual treatment plan.

Visible results are based on before and after photos.

There is a 2 lbs maximum weight gain limit after treatment.
Our experience with the many successes we have seen with EMSCULPT make us confident that the treatment can help you achieve your personal goals.
Book a free consultation today to find out what our EMSCULPT Specialists can do to help you achieve your goals! Consultations are free and our work is backed by our Real Results Promise™.
Book a Free Consultation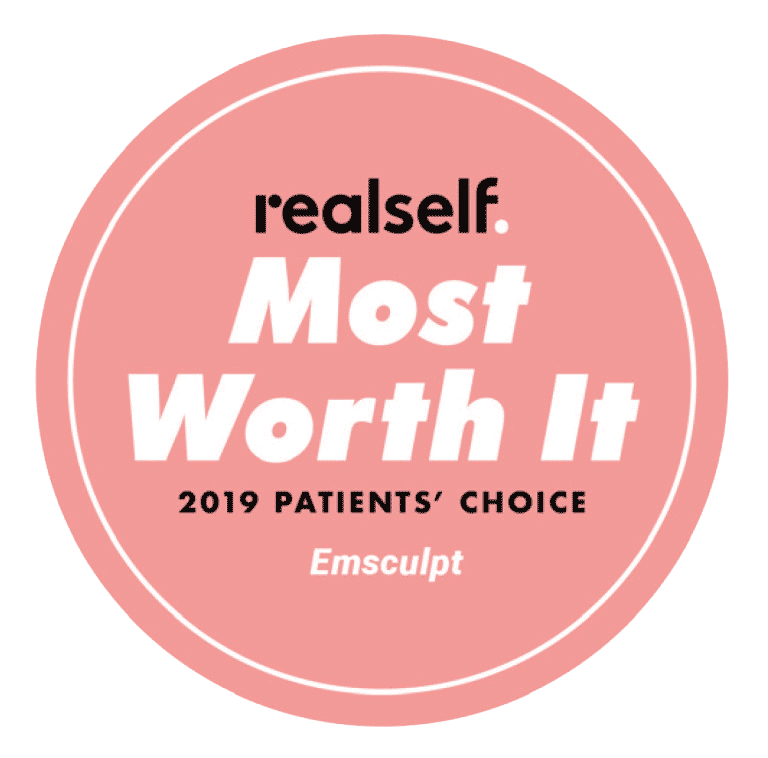 New Radiance Cosmetic Centers
Fort Lauderdale
1845 Cordova Road
Suite 204
Fort Lauderdale, FL 33316 USA
Directions
Palm Beach Gardens
11701 Lake Victoria Gardens Ave
Suite 1105
Palm Beach Gardens, FL 33410 USA
Directions
Port St. Lucie
318 NW Bethany Drive
Port St. Lucie, FL 34986 USA
Directions
Wellington
2655 South State Road 7
Suite 830
Wellington, FL 33414 USA
Directions